Resources : Auction Sales Terms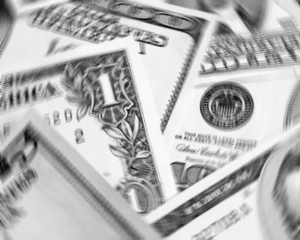 NOTICE: All Bidders and other persons attending our sales agree that they have read and have full knowledge of these terms and agree to be bound thereby.

1. IDENTIFICATION – All purchasers are required to provide full name and address at time of registration.

2. DEPOSIT – Buyer's may be required to make a deposit immediatly after the hammer drops in cash or by certified check on certain auctions. This will be listed in the individual aution Terms & Conditions if required and is typically for 25 percent of the hammer price. In default of such deposit, the lot may be put up again immediately and resold.

3. TIME OF PAYMENT – All invoices must be paid in full by the sales conclusion. Any other arrangements must be made with Auctioneer prior to bidding. If payment is not made in the specified timeframe, all items will be deemed abandoned and Buyer will lost any right, title, or interest and the merchandise shall revert and repossess to Auctioneer without further notice to Buyer and the transaction shall be null and void as to Buyer.

4. REMOVAL – All purchases must be removed not later than the date specified in the auction details or catalogue and / or announced at the time of sale. No lot can be removed on any account during the sale. All goods are sold "Where Is" and removal shall be at the expense, risk and liability of the Buyer. Purchases will be delivered only on presentation of a fully paid bill. Auctioneer shall not be responsible for goods not removed within the time allowed, and shall retain the option to remove and store items at the expense and risk of the Buyer.

5. MANNER OF PAYMENT – All payments must be made by cash, cashier's check or company check with a bank letter of authorization guaranteeing funds. All check for deposits and balances due shall be payable to the order of "MEGA Event Production". All bills must be paid to representatives of the Auctioneer at the plant unless otherwise announced. The full purchase price on all lots sold to the same Buyer must be paid within the time fixed and before removal of any goods.

6. CONDITION OF ARTICLES SOLD – The Auctioneer shall not be responsible for the correct description, genuineness, authenticity of, or defect in any lot, and makes no warranty in connection therewith. NO sale will be set aside nor allowance made on account of any incorrectness, error in commentary, cataloguing, or any imperfection not noted. No deduction allowed on damages articles, all goods being exposed for public exhibition are purchased and accepted by Buyer "AS IS", "WHERE IS" and "WITH ALL FAULTS". Auctioneer makes no warranties or guarantees whatsoever whether written, oral or implied as to quality, quantity, condition, usability, salability, weight, measurement, year, model, mechanical condition, performance or other specifications and without recourse.

7. CLAIMS – No Claims will be allowed after removal of goods from premises.

8. RESPONSIBILITY FOR NON-DELIVERY – Auctioneer shall not, in any event, be liable for non-delivery of such lot, storage or removal fees or costs, lien satisfaction or for any other matter or thing, to any Buyer of any lot, other than for the return to the Buyer of the deposit or sum paid on said lot, should the Buyer be entitled thereto.

9. COMPLIANCE WITH TERMS OF SALE – In default of payment of bills in full within the time therein specified, the Auctioneer in addition to all other remedies allowed by law, may retain all monies received as deposit or otherwise, as liquidated damages. Lots not paid for and removed within the time allowed herein may be resold at public or private sale without further notice, and any deficiency, together with all expenses and charges of re-sale, will be charged to the defaulting purchaser.

10. RISK TO PERSON AND PROPERTY – Persons attending during exhibition, sale or removal of goods assume all risks of damage of or loss to person and property and specifically release the Auctioneer from liability therefor. Neither the Auctioneer nor his principal shall be liable by reason or any defect in or condition of the premises on which the sale is held.

11. ADDITION TO OR WITHDRAWAL FROM SALE – The Auctioneer reserves the right to alter the order of the sale, withdrawal from the sale any of the property listed or to sell at this sale property not listed, and also reserves the right to group one or more lots into one or more selling lots or to subdivide into two or more selling lots. Whenever the best interest of the Seller will be served, the Auctioneer reserves the right to sell property listed, in bulk.

12. SALE BY ESTIMATED WEIGHT, COUNTY OR MEASURE – Where items are sold by estimated weight, count or measure, the Buyer will be billed for and required to pay for the estimated weight, count or measure. If, upon delivery, any shortage exists, the Buyer will receive a refund at the rate of the purchase. If there be an excess, the Buyer will be required to take and pay for such excess, at the rate of the purchase.

13. DISPUTE BETWEEN BIDDERS/BID INCREMENTS – If any dispute arises between two or more bidders, the Auctioneer may decide the same or put the lot up for sale again at once, or resell to the highest bidder. Auctioneer may reject a nominal or fractional bid advance if, in his estimation, it proves injurious to the sale. The Auctioneer's decision shall be final and absolute.

14. RESERVE – The Auctioneer reserves the right to reject any and all bids. On lots upon which there is a reserve, the Auctioneer shall have the right to bid on behalf of the Seller.

15. RECORDS – The record of sale kept by the Auctioneer and bookkeeper will be taken as final in the event of any dispute.

16. AGENCY – The Auctioneer is acting as agent only and is not responsible for the acts of its principals.

17. SALES TAX – All sales are subject to state and local taxes, unless a proper exemption certificate including tax exempt number is presented at the time of payment.

18. BUYER'S PREMIUM – The Auctioneer in its sole discretion may impose a Buyer's Premium on any goods sold. The Buyer's Premium is a percentage that is added to the final purchase price of any items.

19. SHIPPING – All coolants, oil and fluids must be drained from all machinery and equipment prior to removal. All of the above must be shipped in compliance with state and federal regulations.

20. INSURANCE – All Buyers, or the Buyer's riggers, must provide the Auctioneer, Owner and Landlord a certificate of insurance in amounts acceptable to the above parties prior to removal of any machinery and equipment.

21. ADDITIONAL TERMS AND CONDITIONS – The Auctioneer may modify or supplement these terms and conditions of sale by language in the catalog available at the sale site or by announcement at the start of the sale.