Resources : Auction Rigging & Removal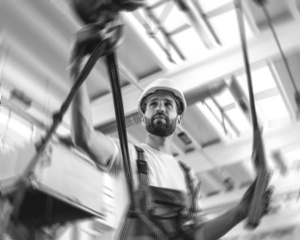 The BUYER is responsible FOR ALL rigging and removal costs. Items that can be carried out by hand should be removed immediately after the auction on the first removal day.

If your item is heavier and requires the use of equipment to remove safely please note that general, there is no access to flatbed carts, pallet racks, dollys, fork lifts, or any other lifting or moving equipment at the auction site. Buyer is responsible for bringing any equipment they need to remove their lots.

If your item is requires the use of motorized equipment (electric, diesel, LPG, gas) such as fork lifts, scissor (man) lifts, or powered jacks to remove safely, you will need to provide us with a certificate of insurance. the day after the auction. Anyone, either a buyer or rigger, who uses a powered vehicle to remove anything from the auction site will need a certificate of insurance.


All removal activity must be in accordance with OSHA guidelines and safety standards.

REMOVAL MAY ONLY BEGIN WHEN THE AUCTION HAS BEEN COMPLETED AND PAYMENT IN FULL HAS BEEN MADE.